Okay, so I'm really trying here! I need motivation to get back into posting here, and so why not start a weekly thing, so that at the very least I'm posting every Friday? ;)

Taking inspiration from
missfox taking inspiration from Gala Darling over at iCiNG - why not make a list of things I like? I'm always finding new photos, songs, recipes, people that I REALLY like for a short time. I'll put my mild obsession to some use!

So, here we go folks. My very first





++FOOD!
It's pretty amazing. This isn't just something that I've recently started to really like. Since I can remember I have been interested in cooking, cooking shows, and of course, eating good food. But since starting my job at South China Seas, which sells hard to find gourmet stuff, and foodstuffs from ALL over the world I have become a woman possessed! Adam can't believe his luck, I'm cooking up quasi-gourmet meals every other night. After dabbling in a little bit of every cuisine we deal in (Chineses, Japanese, Korean, Thai, Indian, Indonesian, Mexican, etc...) I have decided I want to concentrate more on classic French food. It's good, relatively simple stuff a lot of the time. Good ingredients and good, time-tested ways of cooking them.
So expect many food-themed entries in the future! And can I just state for the record that I really, really hate the term 'foodie'? Thanks.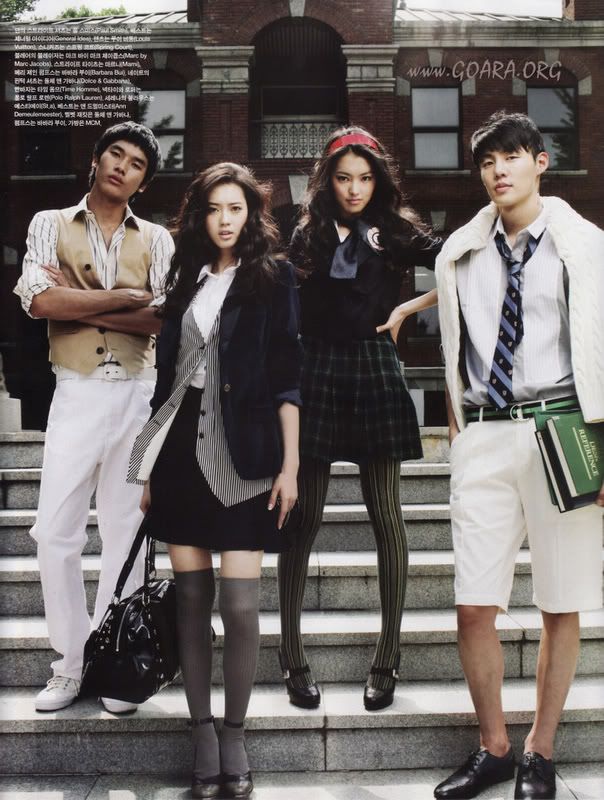 ++Korean Gossip Girl??
Not quite, but this Gossip Girl-themed photoshoot from Vogue Korea is pretty amazing.
(And I can't WAIT for the season premiere!!)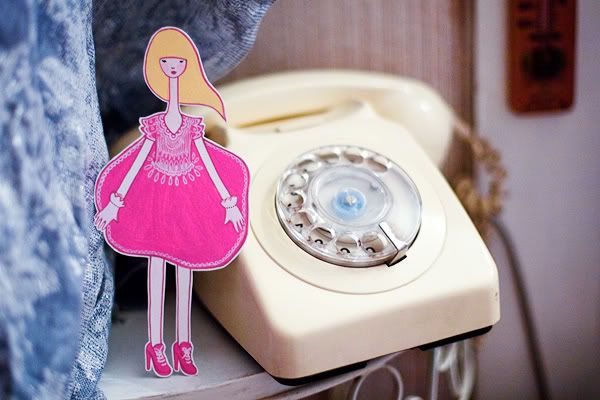 ++KRISATOMIC
Again, not a new favourite. I think I first noticed her fantastic style through hot_fashion, and from there was turned onto her blog which not only showcases photos of her style, but of her amazing illustrations, photographs, embroideries, painted dishes and of course endless inspirations. I'm sure a lot of people reading this may already have been exposed to her amazing work, but if you haven't been - check it out! :)


++Old Bruce Springsteen
I've been listening to 'Greetings from Asbury Park, NJ' somewhat continuously for the past few weeks. My dad is a huge fan of The Boss, and after hearing all the well-known singles I just shrugged it off as boring, accessible music. But then he told me that his first album has always been his favourite, so I gave it a try. What a difference! Nothing at all like "Born in the USA". My favourite song is "Spirit in the Night" (see video).